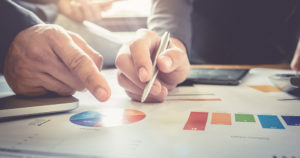 If you want your company to have plenty of prestige, you should make sure that your employee compensation is managed well. When a company's compensation levels are not in order, this can potentially cause a public relations nightmare. There are two main ways that you can mess up when designing the structure of your compensation policies. If you pay your employees less than what is standard in your injury, this can give you the wrong kind of reputation. Before long, you might find yourself having a tough time recruiting the best candidates for open positions.
After all, professionals take compensation seriously when they are planning their career paths. In the event that your executive compensation levels are unusually high, this can prove controversial as well. This is an era when many people have financial problems. It can seem crass to give out massive bonuses when ordinary people are suffering. This type of questionable public imaging can seem doubly tone-deaf if your company is publicly traded on the stock market.
At all costs, you should keep your compensation levels within normal ranges for your industry. Many companies have benefited greatly by retaining the services of compensation consultants. These professionals specialize in solving the compensation dilemmas that can sap your company's momentum. Compensation consultants can help you design compensation schedules that are fair to your employees without putting the growth of your company at risk. If you plan your compensation schedule logically, you may find it easier to keep your organization from having budget problems. In this era of dwindling benefits, perks and benefits can replace cash as the primary way you reward the top performers in your company.
Consulting can really help you a lot if your executive compensation policies involve equity plans. In an equity plan, the executive receives stock as compensation for work performed. However, the stock might well have restrictions related to selling privileges. For example, the executive might not be allowed to sell received stock for three years or even longer. This is put into place to ensure that executives can't liquidate their shares in a precipitous manner.
When executives sell off their stock holdings and the public finds out, this can cause any number of negative consequences of your company. For starters, this type of business news can cause people to lose confidence in your organization. Potentially, your share price could fall dramatically. Irresponsible members of the press have a tendency to take news items like these and blow them out of proportion. Properly planning can help your company control its future.
Whatever your specific needs, a compensation consultant can help you design a compensation consulting plan that works. In the event that you do choose to seek business consulting services, you should make your selection very carefully. After all, the decisions of this professional could greatly affect the fate of your company. Ideally, you'll work with a consultant known for honesty and professionalism. In this era of economic uncertainties, you have to protect the health of your business in any reasonable, ethical way you can.